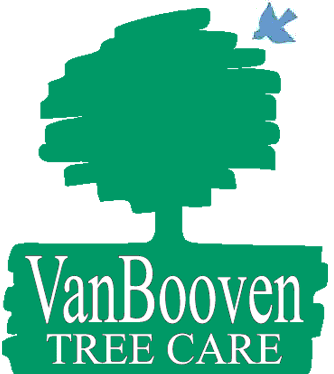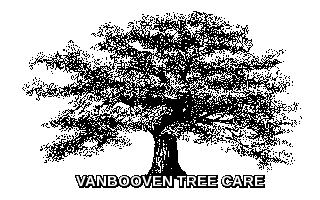 VanBooven Tree Care Home Page

VanBooven Professional Tree Maintenance
News
Disease and Insect Update

Employment Opportunities

Tips For
Hiring An Arborist
For obvious reasons, we all need to be cautious about hiring people to do any type of contract work for us.
Websites, phone books and other advertisements are full of people with glossy, attractive ads promising professional services, yet
we have all heard horror stories from family and friends about poor service and work.
Follow these simple guidelines when looking for people you can trust to do professional work on your trees.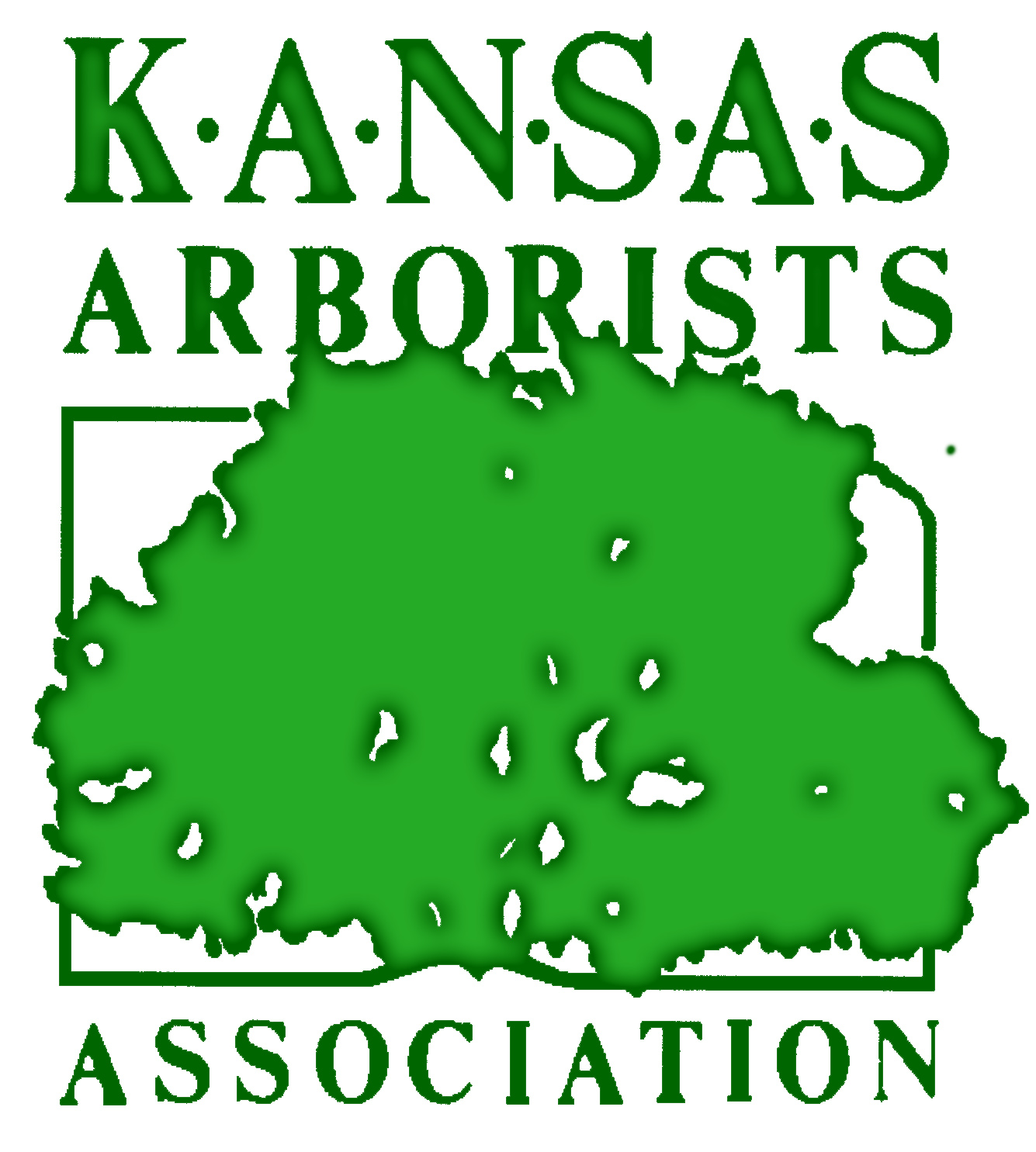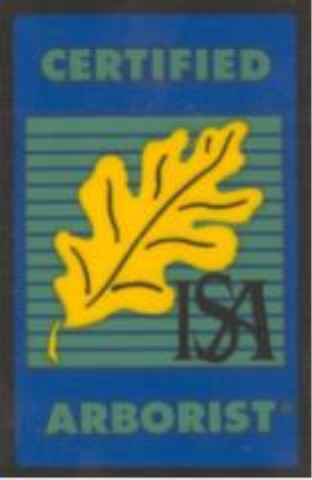 Kansas Certifed Arborists & ISA Certified Arborists on staff.
These companies and individuals have gone the extra mile and continue
to learn more about the latest innovations in tree care.


Certified Arborists-Look for companies whose employees have certification in the Kansas Arborists Association and
the International Society of Arboriculture(ISA).
It is important to ask the right questions-start the conversation with "Will a Certified Arborist be working on my trees?"
There are people using the logos that may not be certified!
Look for companies who specifically list KAA and ISA Certification in their ads.
Certified Arborists are issued cards and member numbers-ask for them!!

Make sure that a company has a high majority of personnel certified.
If a company employs 5-10 climbers, but only 1-2 are certified arborists,
that might be a problem! Will a Certified Arborist actually be working on your trees?
Please remember, the term Arborist gets thrown around a lot in Kansas City.
Any person that works with trees can say they are an Arborist.
When you want a professional, contact KAA and ISA Certified Arborists.


No Topping/No Climbing Spikes-Companies that advertise topping should not be considered!
This outdated concept has no place in the modern world of Arboriculture. The people doing this
type of work most likely have no formal training, no certification and
don't care about the future problems this type of work causes for trees.
These are some of the companies using climbing spikes while "pruning".
Climbing spikes should never be worn while pruning trees!
The spikes injure active sapwood, creating a wide, open wound that is difficult to close.
This type of wound becomes an "infection court", offering easy access to any local pathogen.
Please consider this a warning-There are well known companies whose climbers routinely
wear spikes when pruning.They will not tell you they do it and unless you watch them, you may not notice it.
This is damaging to your trees and is deceitful and dishonest on their part!
Ask potential services if they wear them when pruning and let them know it is not an accepted practice.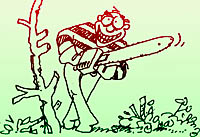 Picture courtesy of National Arbor Day Foundation


Insurance/Workers Compensation-
Legitimate companies spend a lot of money on insurance and workers compensation.
Check to make sure a potential tree care service has current copies available
and check to make sure they are valid.



Specifications-If you receive an estimate that reads "Prune front Oak-$400.00" and you agree to
this, you have given that person the right to do anything to your tree, call it pruning and charge you $400.00 for it.
A legitimate estimate will list the tree species, location on property, and go into specific details such as:
*Sample Estimate- Front Yard/East Side-Large Red Oak-Pruning
Remove 2" deadwood and larger, raise canopy to specified height, thin/clean canopy,
selective removal of watersprouts,prune away from house, service lines and haul all wood, limbs debris,
rake and clean work area.
Make sure every detail is listed in your estimate.

Pricing-You Get What You Pay For!-If a bid seems too good to be true, it is.
Be wary of people going door to door or in storm situations.
Have you ever had a doctor or dentist knock on your door and say "I'm in the neighborhood working,
thought you all could use some of my expertise while I'm here"? Professionals do not go door-to-door.
Most legitimate Arborists have all the work they can handle.
When considering prices, consider qualifications. Trees are a valuable asset to your property.
Be careful about who you trust to take care of them.

VanBooven Tree Care Home Page

VanBooven Professional Tree Maintenance
News